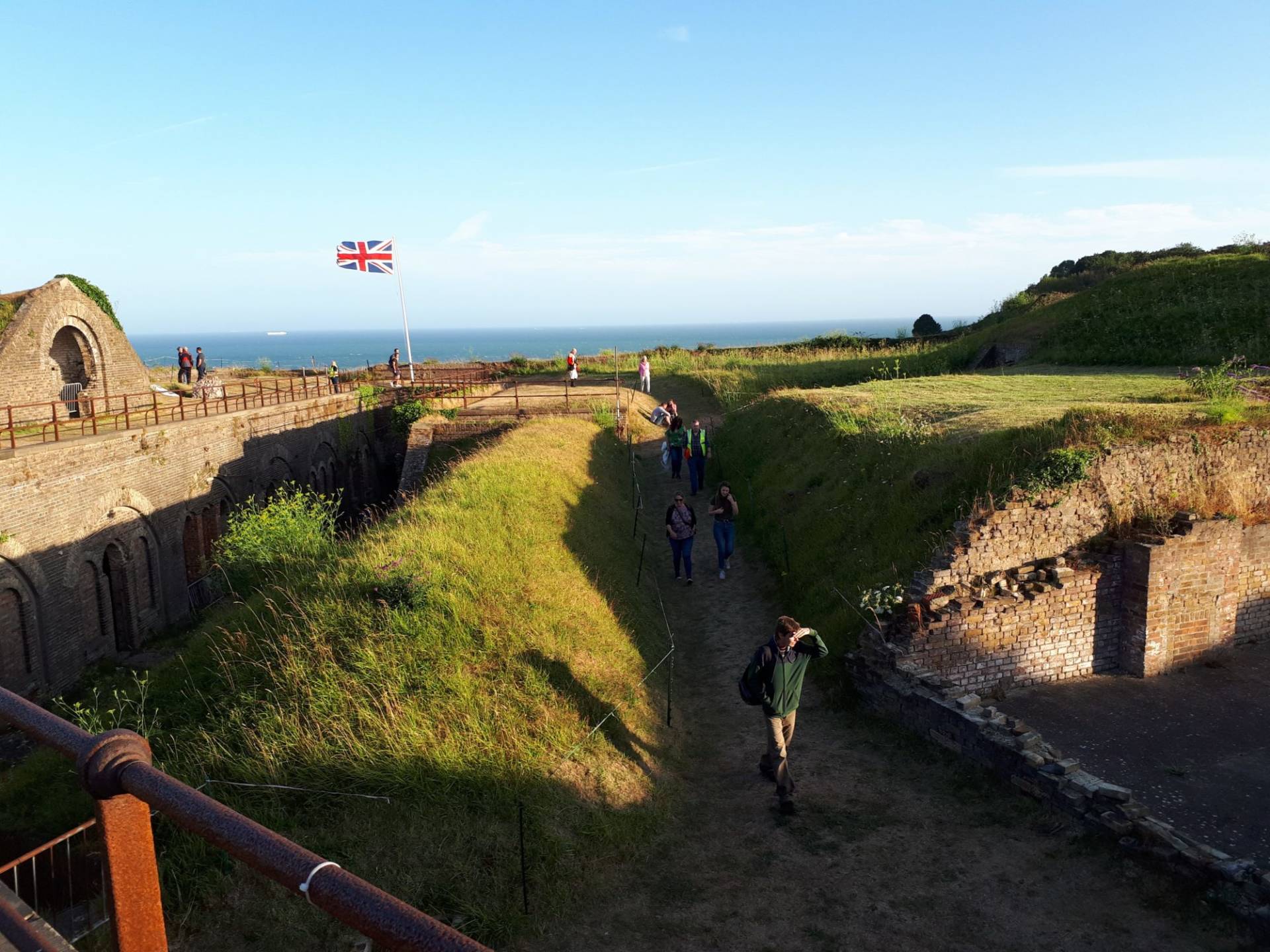 On Saturday 28th July 2018 we hosted an open evening of the Drop Redoubt fort and Grand Shaft staircase as part of the Big Summer festival event around Dover. We welcomed approximately 200+ visitors despite Dover being gridlocked on every route in due to a combination of industrial action in France, high winds and peak holiday traffic!
The evening was a perfect opportunity to view the fort in the twilight hours and enjoy outstanding views acros the channel and was supported by some of our regular reenactors doing some live firing and talking about uniforms and equipment.
The evening was followed by a moth display hosted by Tony Rouse of The Bug Roadshow and our very own Phil Eyden taking visitors on a tour of the ditches around the fort detecting bats flying in and out of the windows.