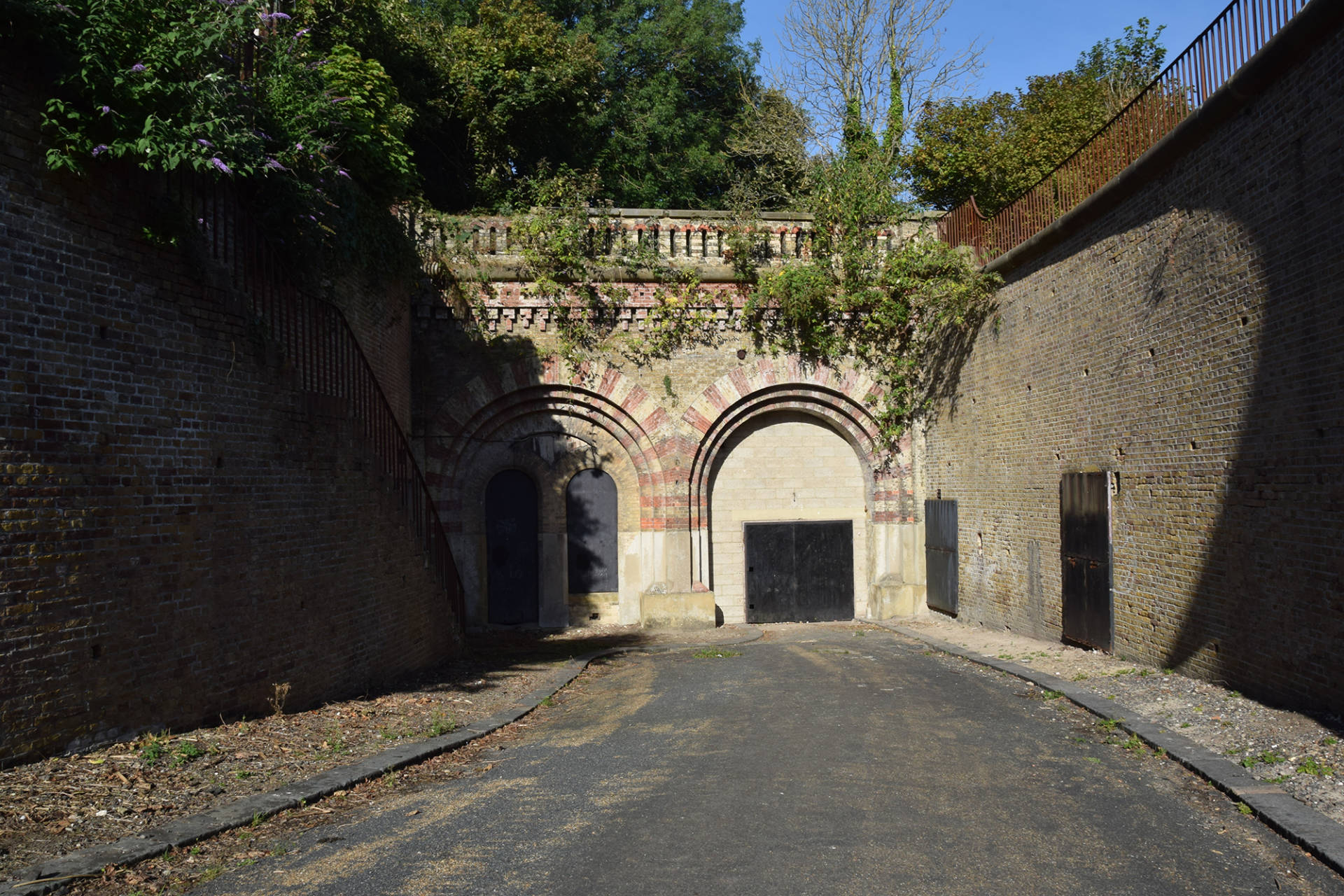 All tours are now fully booked – we look forward to seeing you all on your tour!
The Western Heights Preservation Society are pleased to be able to announce that we are opening the Napoleonic North Entrance road tunnels and gun rooms once again in 2022! This is a 'once a year' opportunity to view inside a historic monument that has been sealed for around 50 years.
Tours will run every 30 minutes on Sat 17th & Sun 18th September starting at 1000 with the last tour leaving at 1500 each day.
Tours are free but WHPS encourage and welcome donations to our entirely voluntary work either as cash on the day or via our GoFundMe page at https://gofund.me/96f2834e
Places are strictly limited and for safety reasons we cannot accept visitors on tours if it exceeds the maximum 20 places allocated so please pre-book. Limited parking is available on Drop Redoubt Road, St Martins Battery car park and on the Grand Shaft Barracks site. Parking is at own risk and is not supervised.
Places must be booked in advance through Eventbrite at https://www.eventbrite.co.uk/…/western-heights-north…
Unfortunately the site is not suitable for all so please refer to our website at www.doverwesternheights.org and follow the links to tours for site specific information.
The Grand Shaft staircase will also be open both days for free self guided walks up and down the triple helix staircase through Dover's white cliffs https://www.facebook.com/GrandShaftDover
We look forward to seeing you and sharing this unique site which is only open to the public once a year